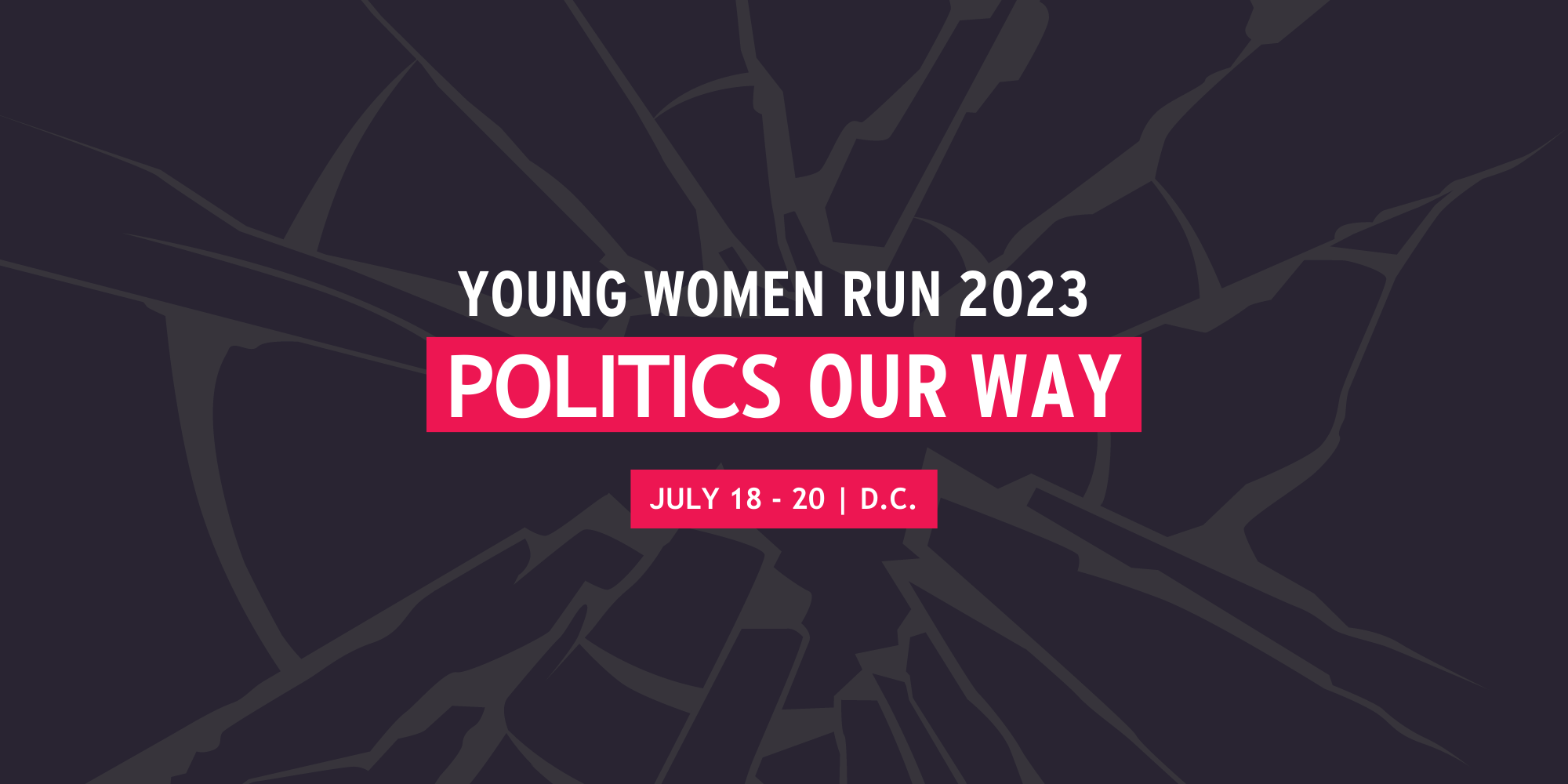 THREE DAYS OF POLITICAL LEADERSHIP TRAINING, ADVOCACY, EMPOWERMENT, AND COMMUNITY-BUILDING
IGNITE invites you to D.C. for our annual Young Women Run conference. This premier three-day event will help you develop your political leadership skills, give you special access to elected leaders and expand your network of politically ambitious peers.
July 18-20, 2023
AT&T Forum for Technology, Entertainment & Policy
601 New Jersey Ave NW, Washington, DC 20001, and the U.S. Capitol
Registration is now closed.
Our annual Young Women Run conference is coming back to Washington! This premier three-day event will help you develop your political leadership skills, give you special access to elected leaders and expand your network of politically ambitious peers. This conference includes a day of training in legislative advocacy at the U.S. Capitol where participants can step into the policymaking process and champion causes impacting their communities.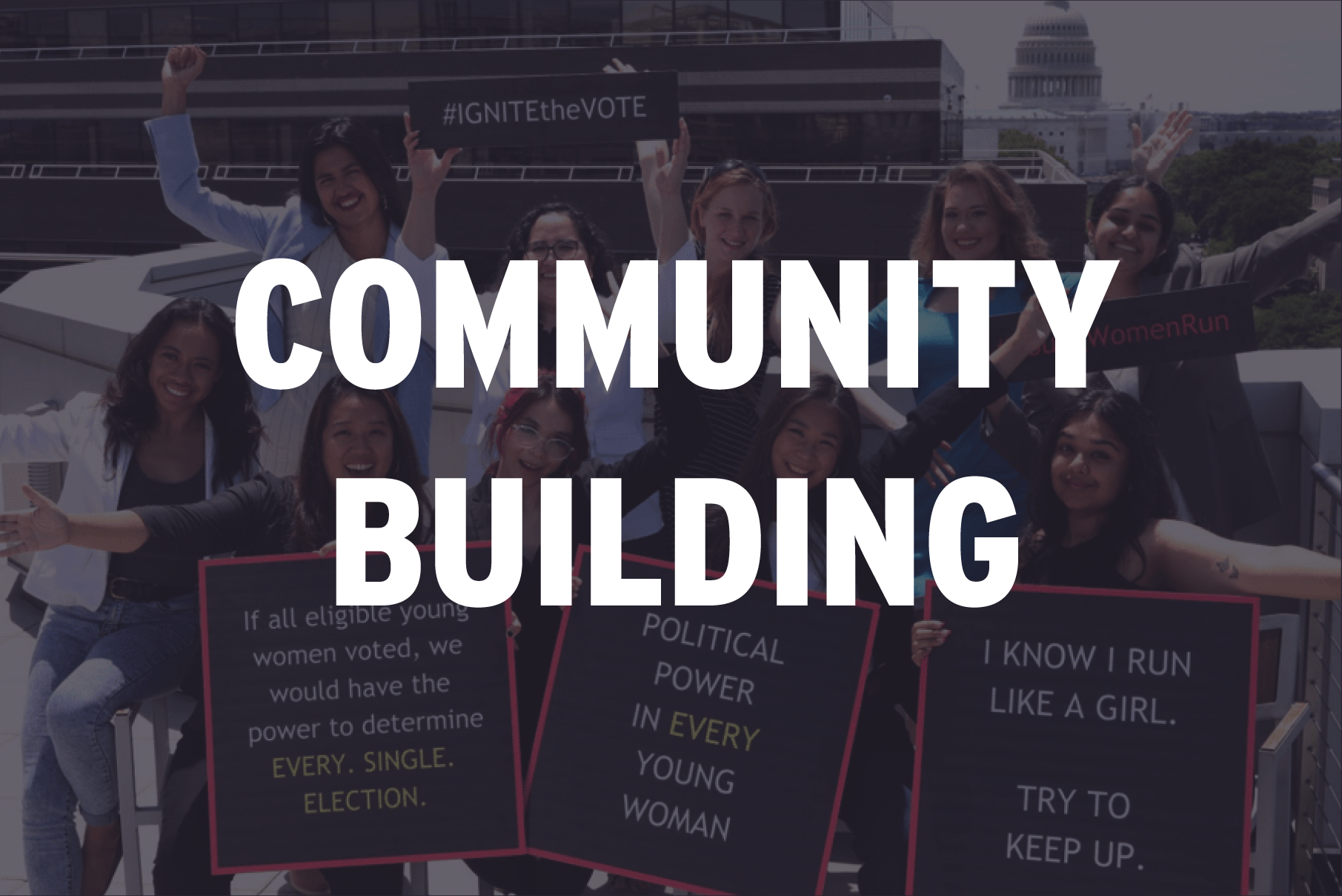 You'll get a chance to connect with other young changemakers who are ready to own their political power.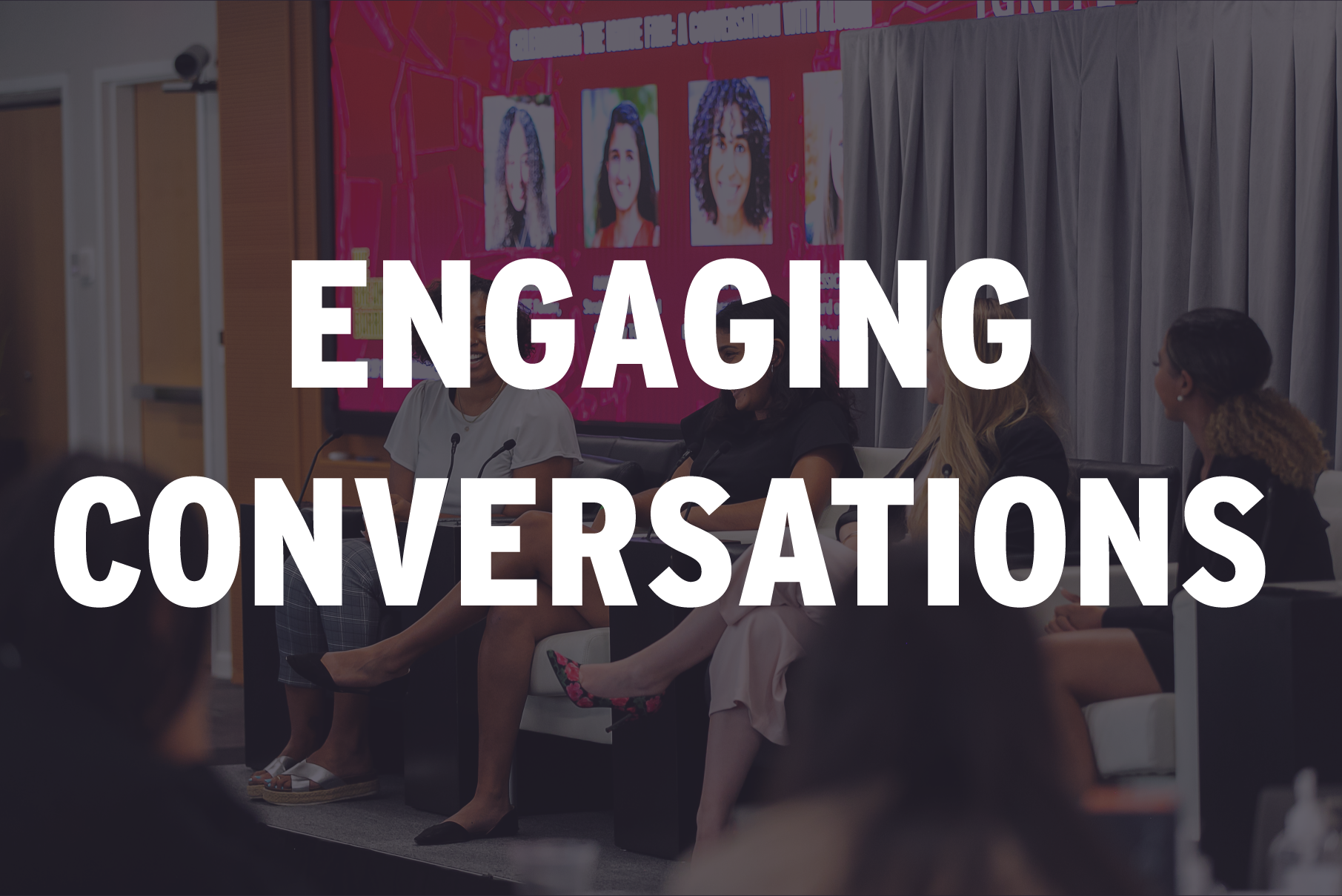 You'll hear from current members of Congress and other elected officials on how you can make a difference in politics.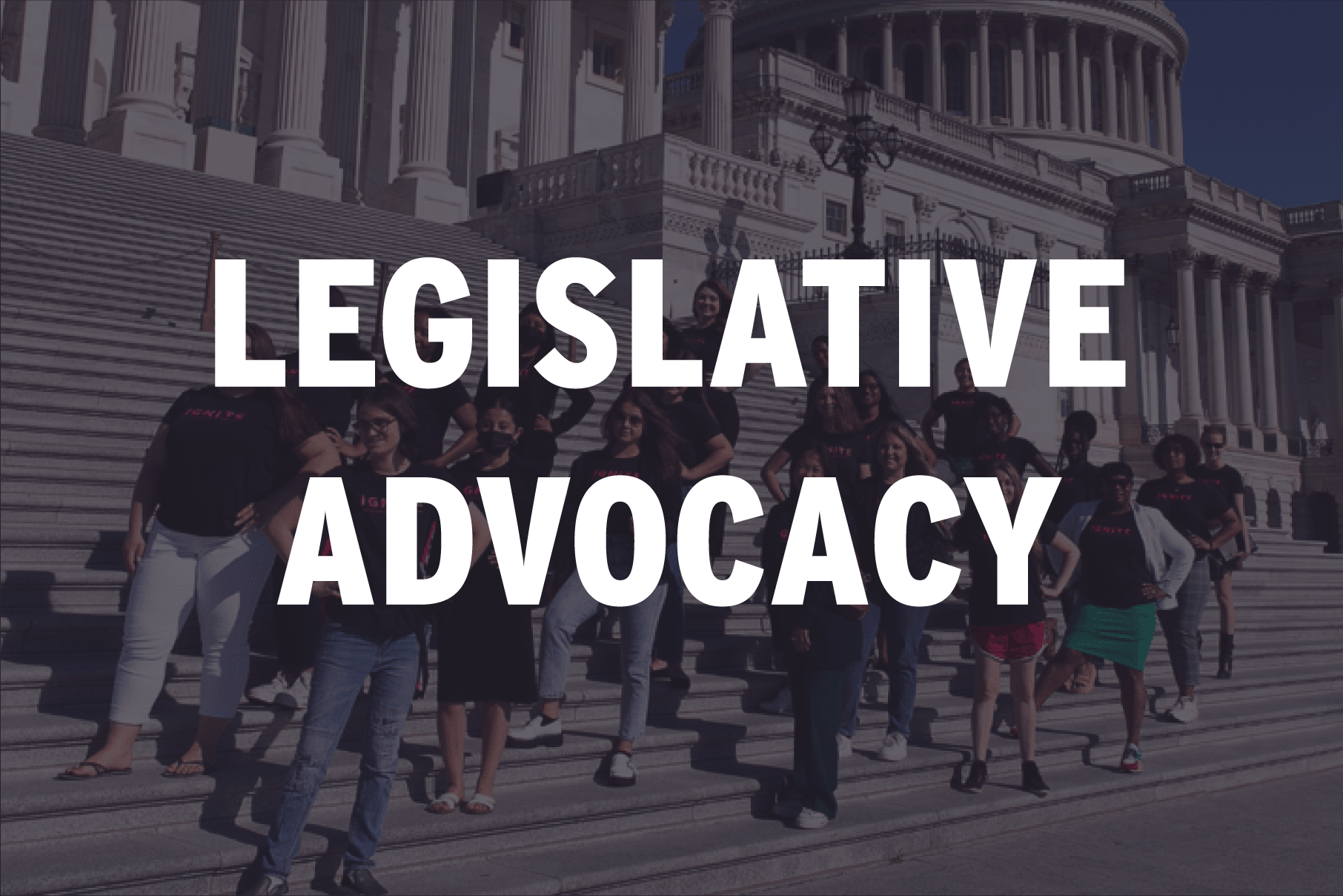 Spend a full day on Capitol Hill learning about the legislative process and advocating for real legislation.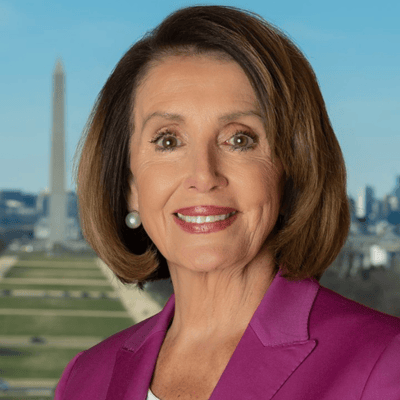 Speaker Emerita Nancy Pelosi
Nancy Pelosi has represented San Francisco in Congress for more than 36 years. She served as the 52nd Speaker of the House of Representatives, having made history in 2007 when she was elected the first woman to serve as Speaker of the House. Pelosi made history again in January 2019 when she regained her position second-in-line to the presidency – the first person to do so in more than six decades. Speaker Emerita Pelosi is the chief architect of generation-defining legislation under two Democratic administrations, including the Affordable Care Act and the American Rescue Plan. Pelosi is fighting For The People: working to lower costs, increase paychecks and create jobs for American families.

Speaker Emerita Pelosi led House Democrats for 20 years and previously served as House Democratic Whip. In 2013, she was inducted into the National Women's Hall of Fame at a ceremony in Seneca Falls, the birthplace of the American women's rights movement.

View Speaker Emerita Pelosi's full bio here.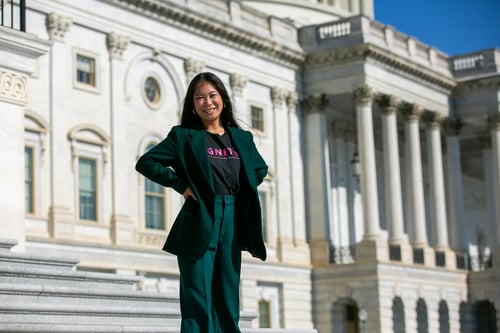 At the heart of Young Women Run is IGNITE's commitment to helping young women unlock their political power through advocacy. At Young Women Run D.C., you'll have the opportunity to learn valuable advocacy skills and meet with members of Congress and their staff to advocate for impactful legislation.
Here's what we'll be advocating for at Young Women Run D.C.:
The Women's Health Protection Act would restore our national right to reproductive justice if passed. This bill focuses on enshrining our rights to bodily autonomy and ensures that reproductive healthcare is available to all.
The Period PROUD Act would increase access to menstrual products for millions of people. Too many people in the U.S. struggle to afford period products; this bill would alleviate some of the burden.
A limited number of scholarships are available. Learn more about the scholarship process and deadlines below.
Details and restrictions:
Please plan your travel to be with us for the entire conference. We will only provide scholarships to people who attend the entire event.

Scholarships are available for the conference fee, lodging for 2 nights at an IGNITE-designated hotel and support with transportation costs (if needed).
Deadline to apply: May 1, 2023, 11:59 PM PT
Please click the button below to apply. Applicants will be notified about scholarship awards by May 16, 2023.
Scholarship recipients will have to agree to and comply with IGNITE's Code of Conduct.
Note: If you're applying for a scholarship, you'll automatically be registered for the event once you submit the scholarship application. Please do not register for the conference separately.
Do you envision yourself running for office soon? Need guidance on how to jumpstart your campaign? Walk away with a road map and the tools that you'll need to run.
Terrified of fundraising? Think you don't have the network to do it? Think again. Women are incredible fundraisers and have massive networks they can tap to raise campaign funds. Transcend your fears and learn the mechanics of how to raise what you'll need to run and win.
COVID-19 Guidelines for Young Women Run D.C. Participants
IGNITE continues to stay committed to our movement of young women who are ready and eager to become the next generation of political leaders while still balancing keeping ourselves and our communities healthy. The following guidelines will be in place for participants of the 2023 Young Women Run D.C. conference.

As a rule of thumb, we will follow local and state guidelines as they pertain to COVID-19 safety precautions. Additionally, the following measures will be implemented to keep our participants safe:
Young Women Run DC will operate at full capacity. IGNITE staff retains the right to adjust our enrollment numbers should health/safety precautions deem it necessary.
We will no longer require participants to show proof of COVID-19 vaccination, but we encourage our community to protect themselves and others by staying up to date with current vaccines/boosters.
All participants are encouraged to wear a mask while indoors except when actively consuming food or beverages.
IGNITE will provide hand sanitizer to all participants and encourage regular hand washing with soap and warm water.
Persons who begin to experience symptoms of COVID-19 during the course of the event will be removed from the event and accommodations will be made to protect other participants. IGNITE personnel will evaluate the exposure and risk of all remaining attendees to determine how to proceed under IGNITE's established safety protocols. Participants whose exposure is deemed high risk may be asked to leave the event.
By registering for the event, participants acknowledge that they understand and agree to abide by the rules described above, and any applicable laws or regulations, at all times.